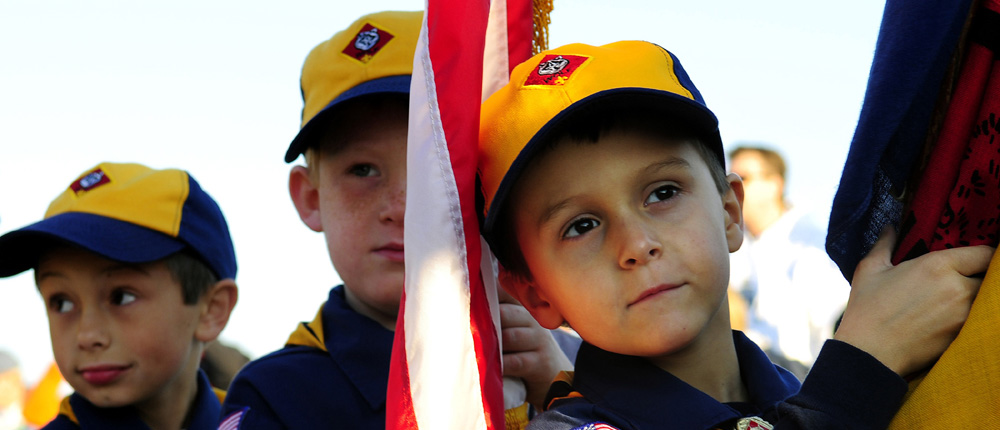 Scouting

The American Legion's support for Boy Scouts of America began at the Legion's first national convention in 1919.

Today, Legion posts sponsor more than 2,500 Scouting units across the country. This is natural for Legionnaires, who bring their service-learned skills and experiences as veterans to help build character and positive traits in our country's youth. Few other post activities generate more goodwill from the community.

Eagle Scout of the Year Scholarship

The American Legion Eagle Scout of the Year will receive a $10,000 scholarship. Three runner-up scholarship awards will be granted in the amount of $2,500 each. The scholarship recipients will be eligible to receive their scholarship immediately upon graduation from high school (public, parochial, military, private, or home school) and must utilize the total award within four (4) years of their graduation date, excluding active military duty or religious mission. Additionally, The American Legion Eagle Scout of the Year will join the Youth Champion delegation and participate in the Legion's Annual National Convention.

Scouting Square Knot Award

The Square Knot Award recognizes members of the American Legion family who are dedicated to and actively involved in furthering the Boy Scouts of America program. The recipient receives a certificate and a gold and purple square knot that may be worn on a Scout uniform. The national commander also presents a congratulatory letter.